Film Screening | Mother Teresa: The Legacy
Posted on 10 September 2016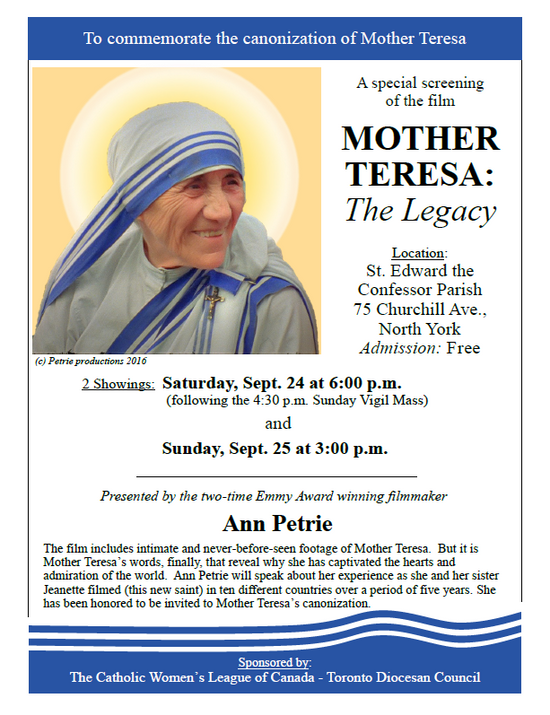 In commemoration of the canonization of Mother Teresa of Calcutta, our parish is hosting a special screening of the film, 'Mother Teresa: The Legacy.'
It will be presented by the two-time Emmy Award winning filmmaker, Ann Petrie who had the privilege of being able to follow Mother Teresa and witness her ministry along with her sister Jeanette Petrie.
There will be two showings of the film: Saturday, September 24th at 6:00 PM and Sunday, September 25th at 3:00 PM.
Admission is free. We hope to see you there!
Post comment